Round Nine Review
MID-SEASON REVIEW HOME LUNCH THIS SATURDAY 22 June 12noon
As we enter the half-way mark, join us for lunch as we hear from our coaches and presidents.
They will be talking about progress so far, players, injuries, challenges, triumphs and where we are headed for the rest of the season.
With two remaining lunches for the season (July 27th), we encourage all members to not miss out on receiving full value for their membership.
A great opportunity for supporters and coaches to get together.
Don't miss out, please book now.
AGAINST ALL ODDS
Coming up against Uni Blues at Uni Oval was a terrific chance to make a statement after giving up 7 goals in the last quarter against Xavs the previous game. Make a statement the Senior boys did, with a terrific win over the much more highly fancied Uni Blues. This just goes to prove anything is possible when you put your mind to it and play to the structures and team rules. Special mention to Rising Star Ollie Jackson, who, in only his second senior game, kicked 5 goals in a standout performance.
The other great win of the weekend was the Thirds getting the points at the Trott over Uni Blacks and celebrating their first win of the season. This is just-rewards for all the hard work they have put in. Special mention must go to Mitch Polities who works so hard getting the team on the paddock each week and to coach Paul McGowan.
The Development boys came home with a late charge but ended up a couple of goals short. However, with our depth tested at the moment, things must be put into perspective.
The Under 19s are finding the going pretty hard at the moment. However, they got a few players back from injury this week with hopefully more to come next week.
The girls had a tough weekend with both teams losing to Old Geelong after a trip down the highway to play them at Geelong College. Thanks to all the girls who agreed to play down there and represent Collegians. They were not the results we wanted, and a few injuries down there didn't help matters either. On a bright note was the runner for both games, who did a great job; I wonder who that was!
Our Sunday Session at the Trott last Sunday was incredible! It was a fundraiser made possible by a number of musicians and performers who agreed to help us out and play a few tunes.
The crowd were entertained by world-class performers, whilst enjoying a drink and some Peter Bouchier burgers and snags. These performers use our ground on Sunday mornings to have a kick and have always been really appreciative of the use of the ground.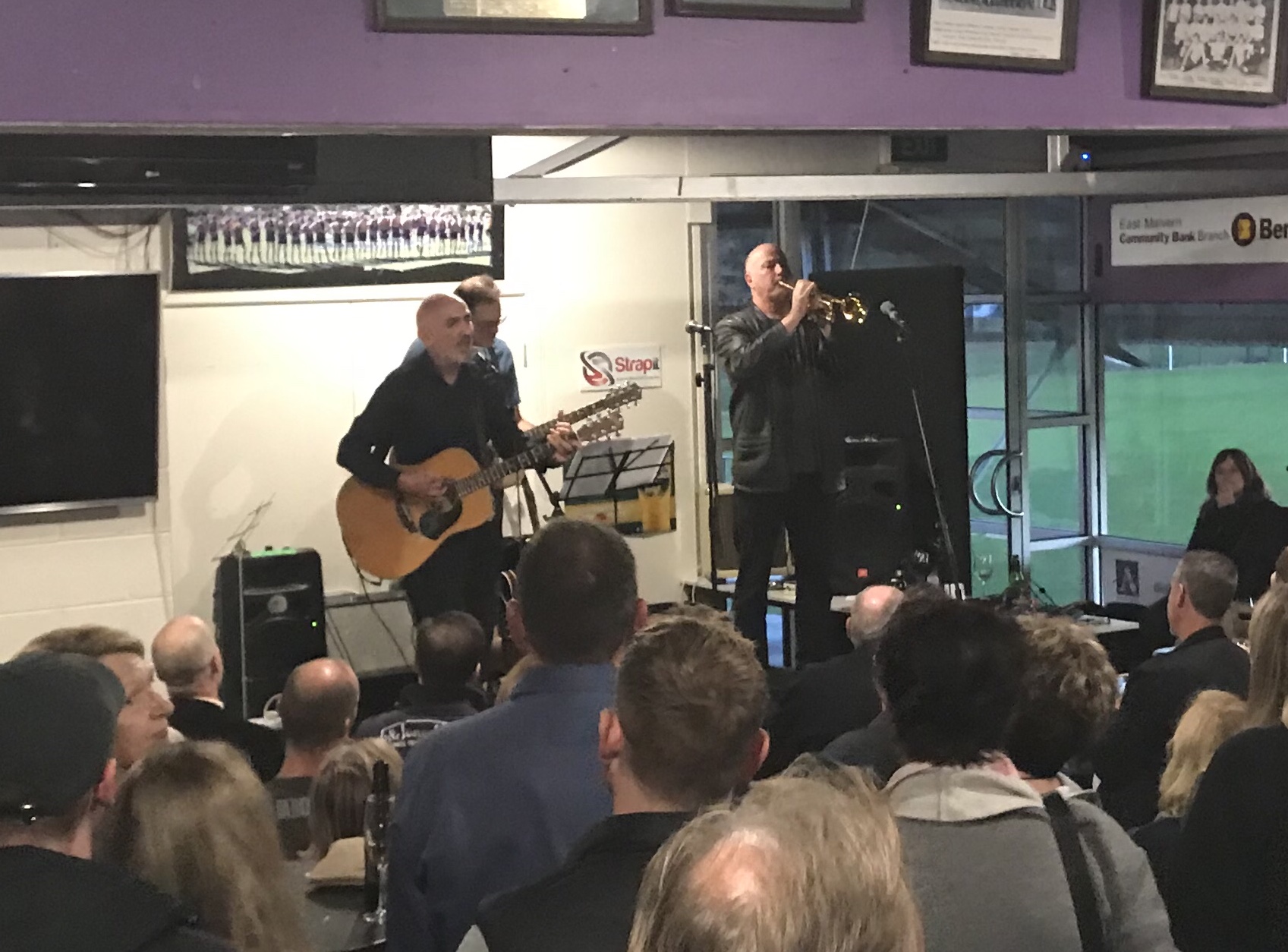 So, they wanted to repay us by putting on a small performance to say thanks and help us make a few dollars along the way. For those that were there, you know how great the day was and for those who were not, you will hear the stories and see footage on social media; as it certainly was a special day and one we hope might become an annual event.

Mid-season home lunch this week as we take on Brighton at the Trott. The girls have a bye, so get down and let's keep the boys on a roll after last week end and consolidate our spot in the four.

See you at the footy,

Rocket & Hibbo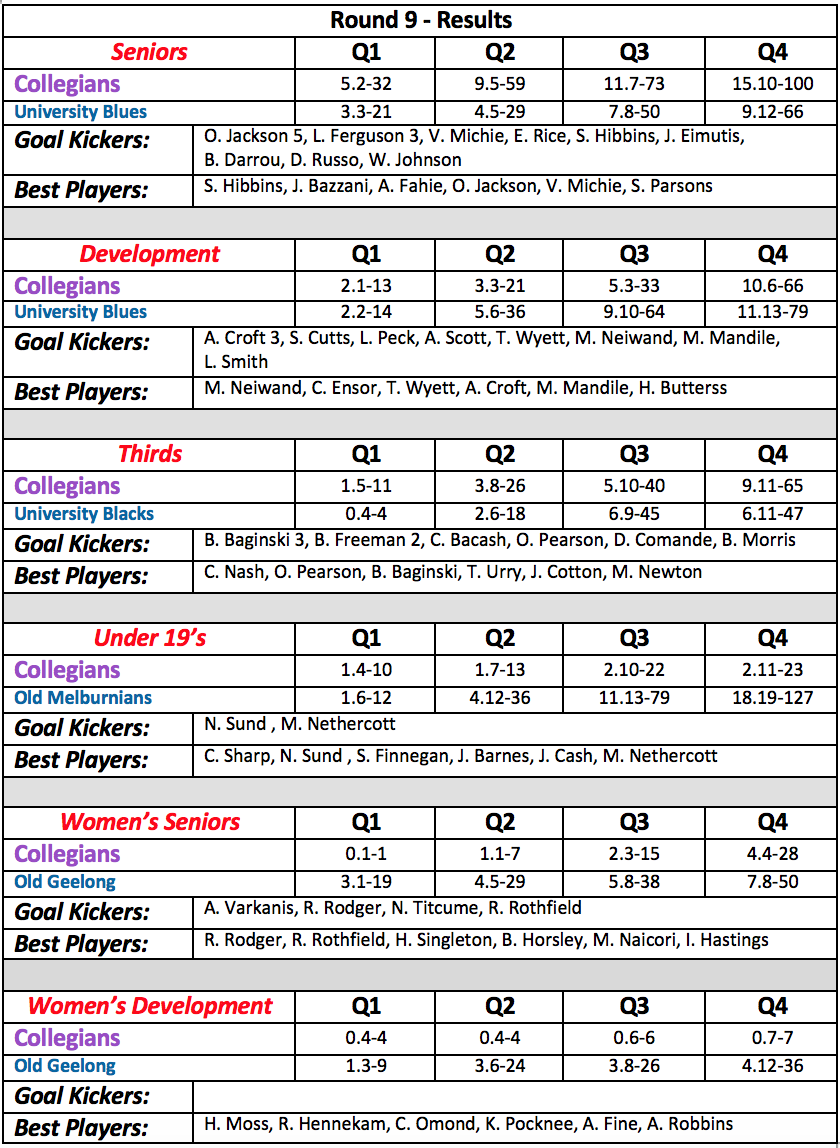 Collegians Wine Drive
This is the last week where we're offering Tellurians' incredible discount. If you want to come down and sample the wine before it ends, the wine will be on display at our Home Lunch!